Are You Hearing A Scratching Sound In Your Roof?
Have You Seen Droppings?
Do you have mice or rats running a muck in your home?
We can help.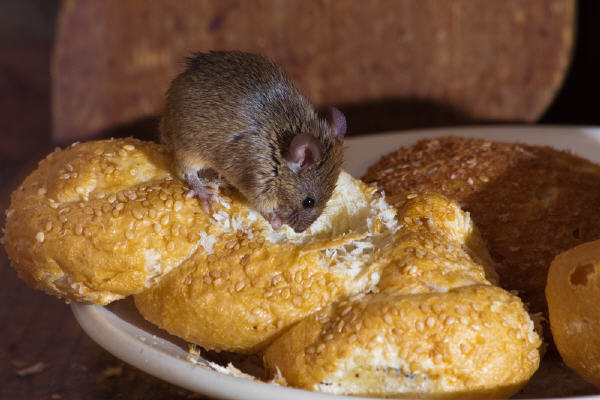 About Mice And Rats
Mice and rats are the king of all kinds of destructive pest.
Mice and rats love the warmth and will try to move into your home especially when its cold outside.
They will even use your insulation in the roof cavity as a nest creating holes and damaging the insulation by urinating and defecting all in the roof cavity.
Throughout their life their teeth never stop growing so they need to naw them down and can do so by chewing on timber, walls, electric wires, water pipes, this can cause large amounts of damage to your home.
They feed on everything and anything that they find around the house, even your food, fruit from the fruit bowl, cereals, bread, rice,potatoes, pet food. They can even damage clothes, papers, furniture, electrical appliances. Moreover, rats build nest only when they know that they have enough supply of food for their existence. So we will also find out the places from where they are getting their food and cut these sources.
Mice and rats also cause various serious diseases that can transfer to you and your pets like rat bite fever, cardiovascular problems, viral infection, food poisoning, plague and other problems this can be transferred from the fleas on the mice and rats or their droppings and hair.
Therefore you should take professional help to eradicate them from your house altogether. Some of the hints that mice and rats may existence in your house are black coloured droppings in different places of your house, filthy smell as well as unusual noisy sounds.
Solution
Though it is possible to control a few rats with the help of rat traps, but you may have realised that you are living with them a little late and they have grown in numbers, you will need to seek help from a professional pest controller to eradicate them from your home. We will first inspect your home thoroughly to find out the areas where the rats have built their nest.
We will find out the reason which has caused the mice/rat infestation in your home and thereafter provide solution to eradicate the problem.
Our experienced technicians will at first provide the clients with solutions to deal with the problem and thereafter decide on the course of action after discussing with the clients.
So make your house healthy and safe with the aid of Pest Control Blue Mountains.
What can you do to combat mice and rats?
A number of measures can be taken to reduce the risk of mice and rats coming indoors:
Keeping your home clean and tidy is the key.
Don't leave food lying around.
Keep waste bins and containers covered and clean them on a regular basis.
Ensure any windows are not broken.
Keep compost in a sealed container
Fit ventilation holes with stainless steel,bronze or brass wire meshing with a maximum mesh of 5 mm and a wire thickness of at least 0.7 mm.
Ensure that doors close tightly and that there are no holes or major cracks in walls and floors.
Seal pipe openings with concrete or steel plating.
Fit drains with grating.
For more information Contact Pest Control Blue Mountains
We are YOUR partner for the long run Contact Us and we will answer all your Concerns.
Looking For A Termite & Pest Control Services?