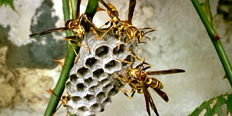 By Having a Pest Control service done on a regular basis this will maintain the pest in your home.
It reduces the risk of having another major infestation in your home from Cockroaches,spiders,ants and many more pests.
All our work is guaranteed. We find It we Treat It and We Erase It
Bees and Wasps
These are beneficial insects in the wild because they prey on pest insects and pollinate plants. They are flying insects 12-35 mm long often with yellow and black markings. Bees appear fuzzy while wasps are not.
These insects can sting and many people have bee and wasp allergies, but they can simply be avoided unless they are building a nest close to human activity. If you notice nests above your doorway, on playground equipment, or any other place where the wasps and bees can interfere with human activity, If a bee or wasp enters your Home or Work Place contact us fo the right pest control treatment.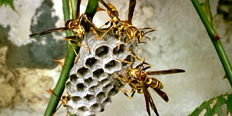 We are YOUR partner for the long run Contact Us and we will answer all your Concerns.
Looking For A Termite & Pest Control Services?