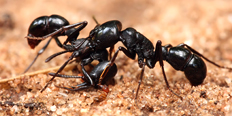 By Having a Pest Control service done on a regular basis this will maintain the pest in your home.
It reduces the risk of having another major infestation in your home from Cockroaches,spiders,ants and many more pests.
All our work is guaranteed. We find It we Treat It and We Erase It
Ants
Ants are social insects that have many workers and one to a few queens in their colonies. In your home or work place, you will most often encounter the wingless workers trailing to a food source. These pests range in length from 1-6 mm.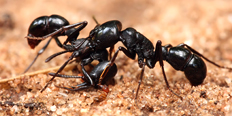 We are YOUR partner for the long run Contact Us and we will answer all your Concerns.
Looking For A Termite & Pest Control Services?